Best Online Casino……
This is my opinion about which online casinos are the best. In the USA we can only gamble on a few sites. I'll rank them according to ease of play, game variety, and graphics. I will also talk about customer service on the sites I have used it. Most all casino sites give you sign on bonuses and incentives to make deposits. All of them have a playthrough you have to accomplish before you can withdraw any money. It is usually around 200% of the bonus.
Lotus Asia Casino
Lotus Asia Casino is my first experience with online casinos. I started playing on this site around 2 years ago and I really enjoy it and
is definitely at the top of my list. Depending on when you join and the amount of your deposit they match up 100% of it and you get free spins for various slot games. They also offer different video slots, card games, and table games. Lotus casino hosts tournaments from time to time also. They have several casinos. Lotus Asia, Black Lotus, and Fone Casino are all part of Lotus Asia casino.
Big Dollar Casino
Big Dollar Casino is the one I have been playing recently. The games have good graphics and fun games.
They are constantly adding new games and have a lot of bonuses. Right now they are dabewing a new video slot every 2 days and 50 free spins for a minimum of a 20 dollar deposit. On the right is a screenshot of my balance right now. I was up over $1000. This is from a 50 dollar deposit. Big Dollar also has Video slots, video poker, and table games. One thing that I don't like about them is there are no progressive jackpots. Click on the pic on the right to go to Big Dollar Casino.
Lucky Red Casino
Lucky Red Casino is really fun. I just joined this casino recently and enjoy it. It's a little different than the other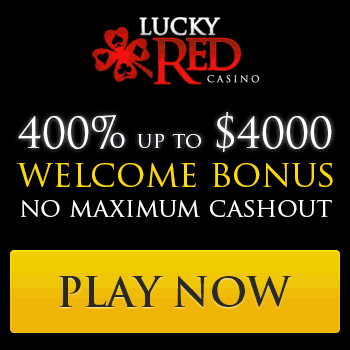 ones and offers sign-on bonuses according to the types of games you play. You get a higher percentage for slots than other games for a bonus. They also, like the others, offer newsletters with bonuses you can sign up for. Their minimum deposit is 35 dollars where the others are 20. I did have an issue when I tried to make my first deposit. The bank rejected it on security risk. After calling them it was no longer an issue. You can also make deposits with Bitcoin. I think this is the easiest route to take.